Product Description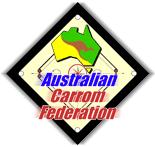 Recommended by the Australian Carrom Federation as the Best Standard Classic Accessories Set Combination available in Australia today!
New Classic Carrom Coin Set, Two 75 gms Surface Powders*, Two Classic Strikers, PLUS FREE BONUS OFFERS - Carrom Accessories Storage Bag, Carrom Hand Book & Australia Wide Free Delivery
The Standard Classic Carrom Coin Set including spare coins, is packaged in a strong plastic storage box. These medium weight coins are made from selected seasoned woods with a beautiful design finish.
The included TWO Classic Strikers have been selected to enhance your play. They are around 7mm thick and weigh around 12 grams, with different engraved designs and *colour schemes to one side of the striker. Each Striker is presented in a separate plastic storage case.
Also included are *TWO Bottles (75 gms) of Carrom Board Powder that acts like a lubricant for the playing surface, that enables easy sliding of the Striker and Carrom Coins, producing a fast and smooth play.
These great Classic Strikers, Classic Carrom Coin Set & Surface Powder package set, is suitable for practice, friendly non-competition play and for use on most Good Quality Standard Carrom Boards.
*New Striker Engraved designs and colour schemes including Powder Containers will vary from the ones shown in the photo.
Product Videos
Custom Field
Product Reviews
Great quality, came in great condition and excellent postage time. value for money.